VOR Quiz
May 2010 VOR Trivia Quiz
Contest submitted by: Phil Brooks
photo courtesy of Tim Smith
VOR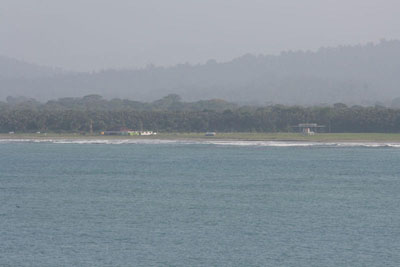 click on image to enlarge
This VOR's name is shared with the airport it is located on, the city it resides in, and the province that all 3 are located in

The airport it is associated with reopened on July 1st, 2006 after being closed nearly 20 years.

The country the airport is located in borders the Caribbean Sea and an Ocean.

The name is also a "portmanteau".

The photo was taken from a cruise ship!
Send your answers to: webdude@dispatcher.org
This month's winners:
answer: Limon,Costa Rica (LIO)
Mark Monse - Southwest
Chris Dau - Aloha Air Cargo
Dawn Stone -Expeditors International
Bill Allen - UPS
Michael Ferraro - Southwest
Previous Quizes