Presentations from the 2017 Summit are now available.

You must be logged into the Web site to access them.

They can be found above in the "2017 Summit" drop-down menu.
---
Terminal Flight Data Manager video produced by the FAA
(click the picture to view the video)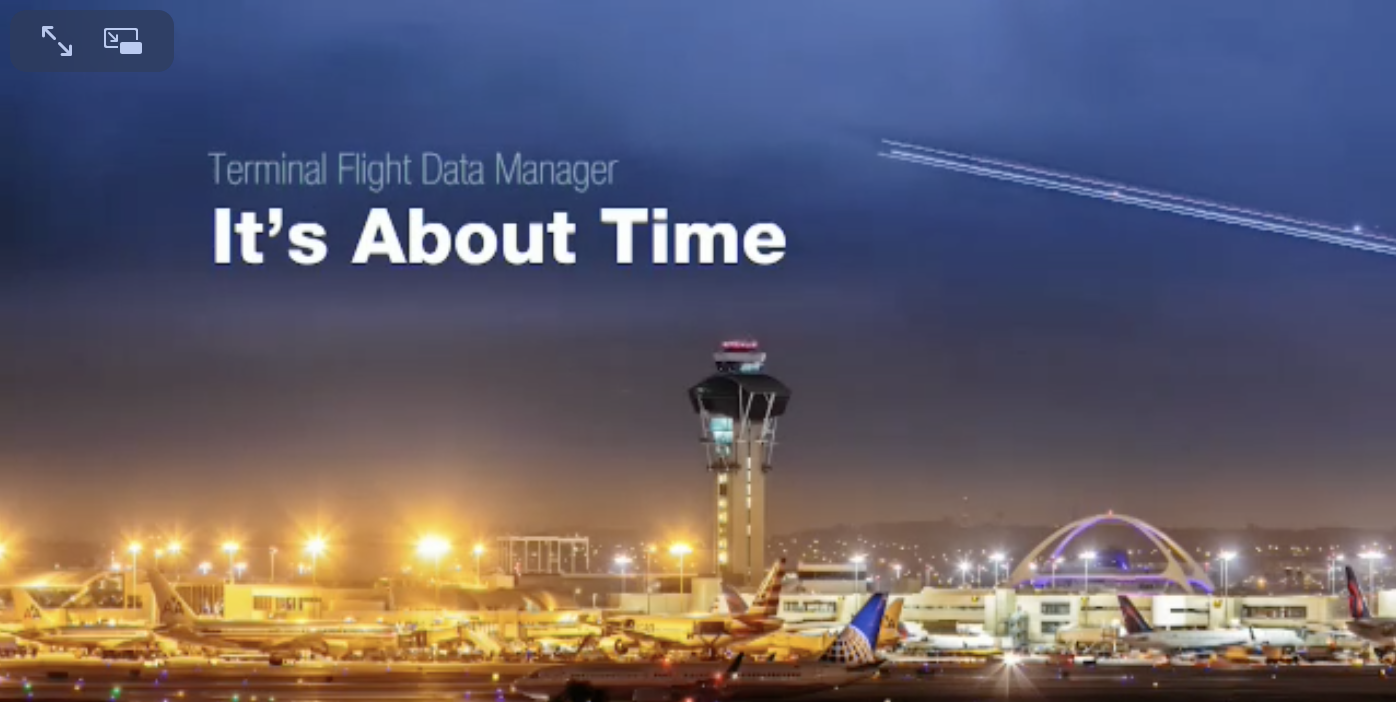 ---
ADF names Jake Zelman, 2017 Visionary Award winner


The Board Members of ADF have selected Jake Zelman as the 2017 Visionary Award Winner.

This decision was based on Jake's contribution to our organization and his passion to promote our profession.
As the current Vice President, Information/Technology, Jake has brought our Web site up to date, continuously refining it, and made our social channels an avenue for our invaluable members to communicate.
Additionally, Jake's recent video-documentary, 9/11: Voices of the Aircraft Dispatchers, has memorialized the actions of aircraft dispatchers on one of the darkest days in history.
Congratulations, Jake!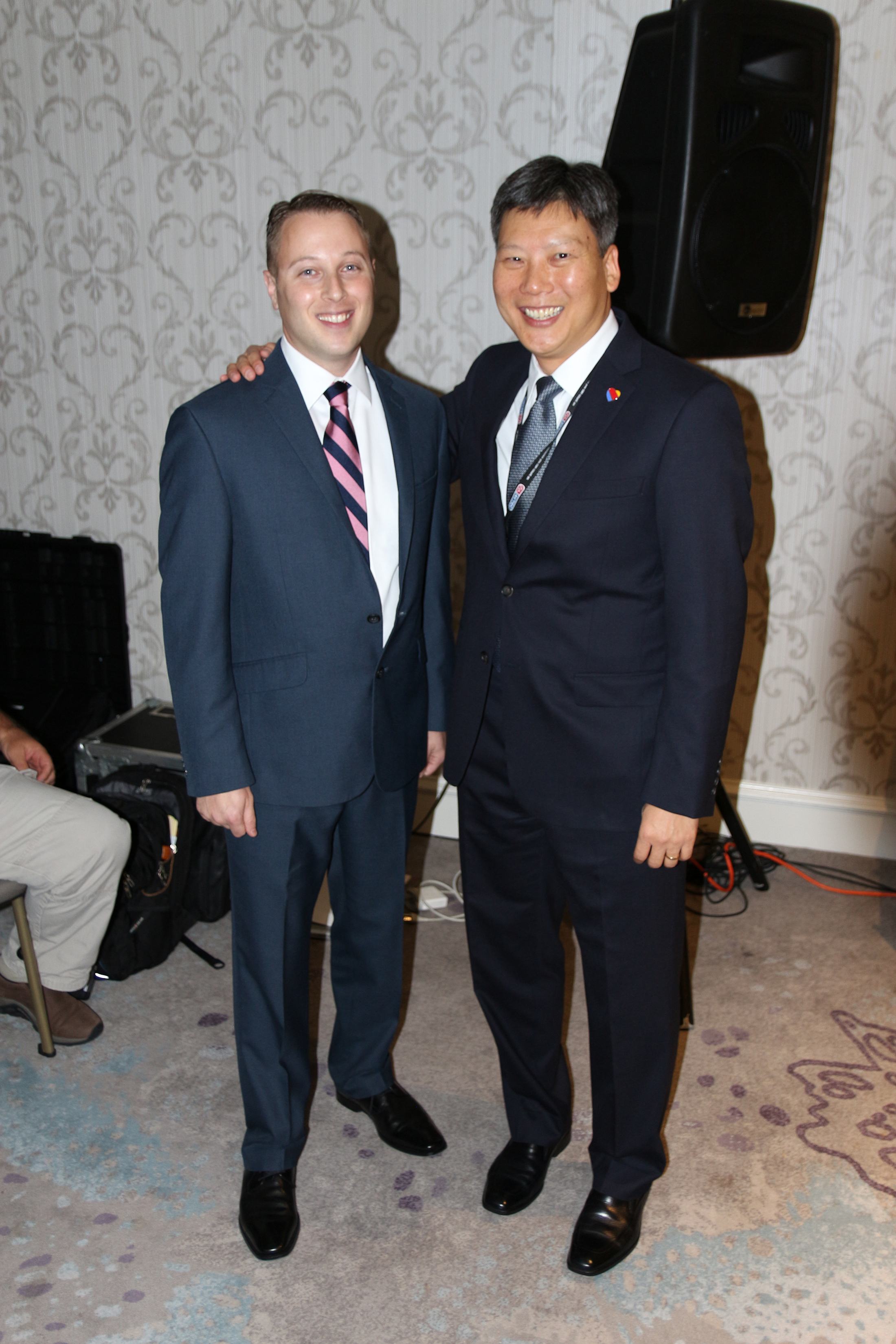 Jake (left) pictured with 2014 Visionary winner, Gene Kim
---

Fall Newsletter now available! Click here

---
ADF partners with Aviation Works
4U
ADF has recently teamed up with Aviation Works 4U in an effort to be an invaluable dispatch resource to the aviation community.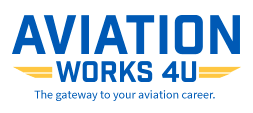 www.aviationworks4u.org
---
ADF gets involved in Unmanned Aircraft Systems


While ADF is a professional organization promoting the interests of Dispatchers, the Board felt as though it is imperative to get involved with UAS operations. As the UAS community evolves, the aircraft dispatcher must not be left out as beyond visual line of sight (BVLOS) regulations are formulated. The Board appointed Jake Zelman to represent ADF in the UAS community.


Jake Zelman: jzelman@dispatcher.org
---
NASA AMES & ADF



Check out the ATC project from the NASA Ames Research Center on reducing delays in the NAS.
This demonstartion is part of the Metroplex study that the ADF has been assisting with.
Included on their website is a video explaining the project.


Click picture to be redirected.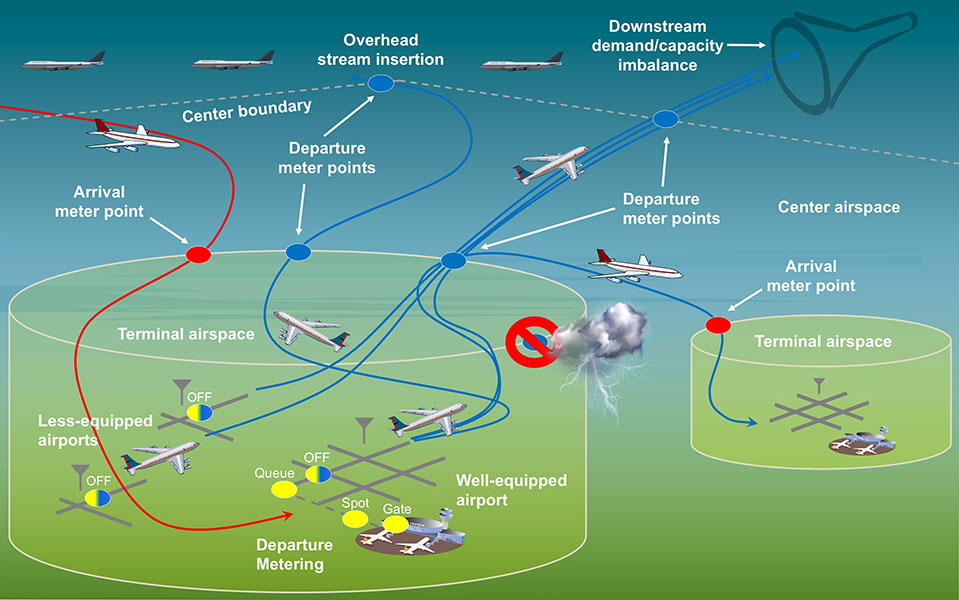 ---
A Special Thanks to our Premier Sponsors!