ADF has dedicated March 7 - March 13 #ADFwomenofaviation week
Throughout the week we will be spotlighting various ADF
#women
in
#aviation members,
and sharing their stories.

Keep checking back throughout the week and social media chanels to see and read their stories.

Monday March 7: Takira 'TK' Vasser - Flight Dispatcher American Airlines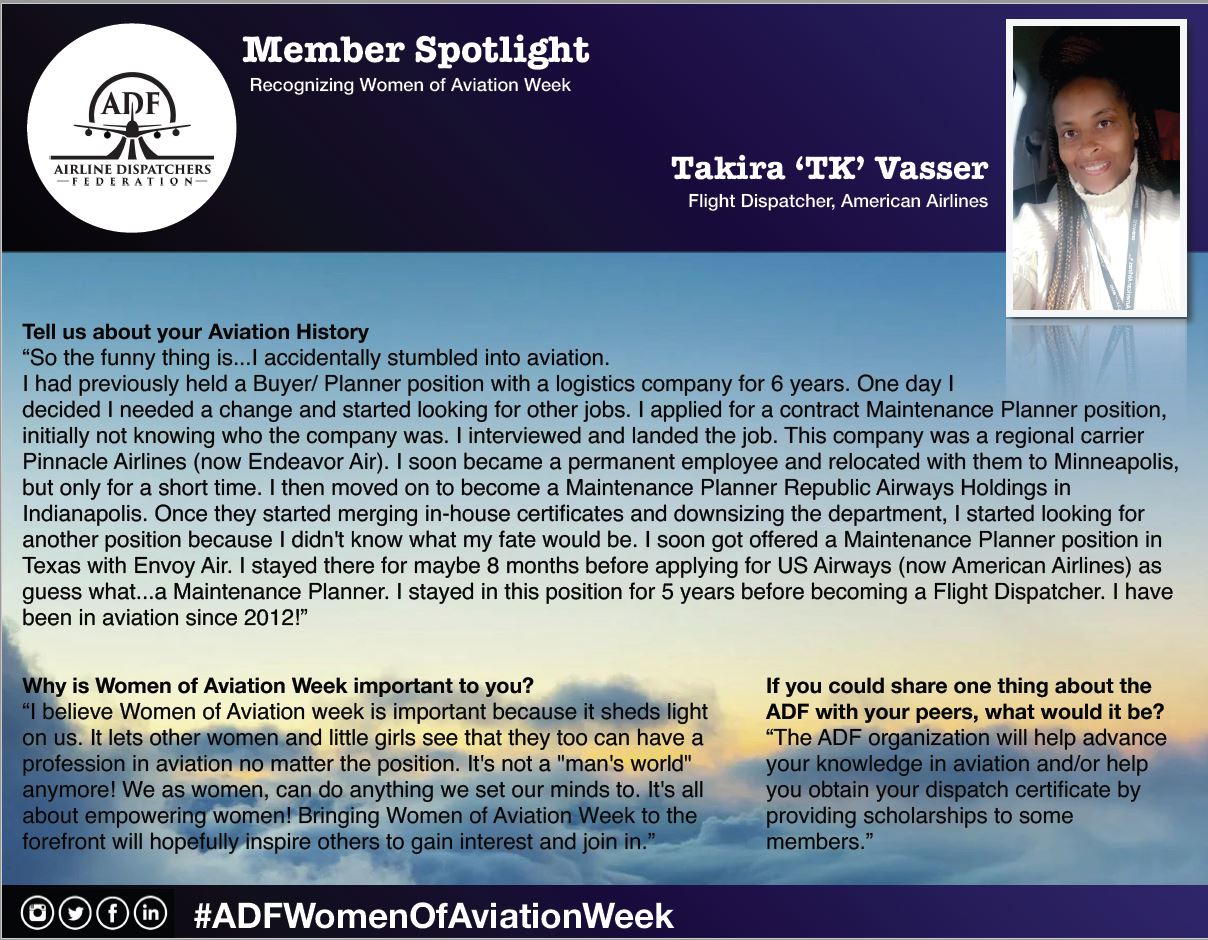 Tuesday March 8: T Kimmee Sorensen - GOC Specialist Aircraft Dispatcher FedEX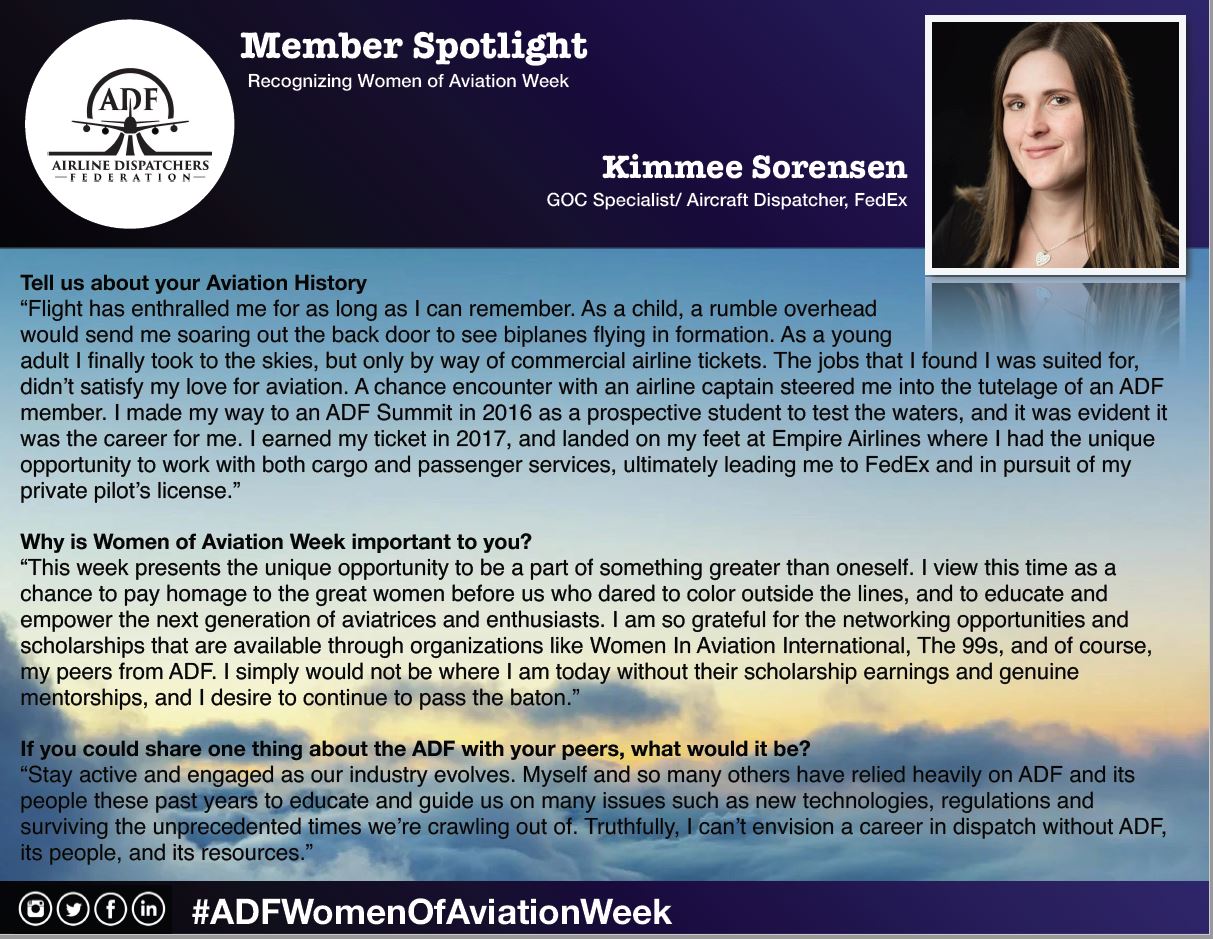 Wednesday March 9: Carol Charter - Aircraft Dispatcher / System Operations Manager, Delta Air Lines

Thursday March 10: Juanita Bailey - Regional Operations Coordinator, American Airlines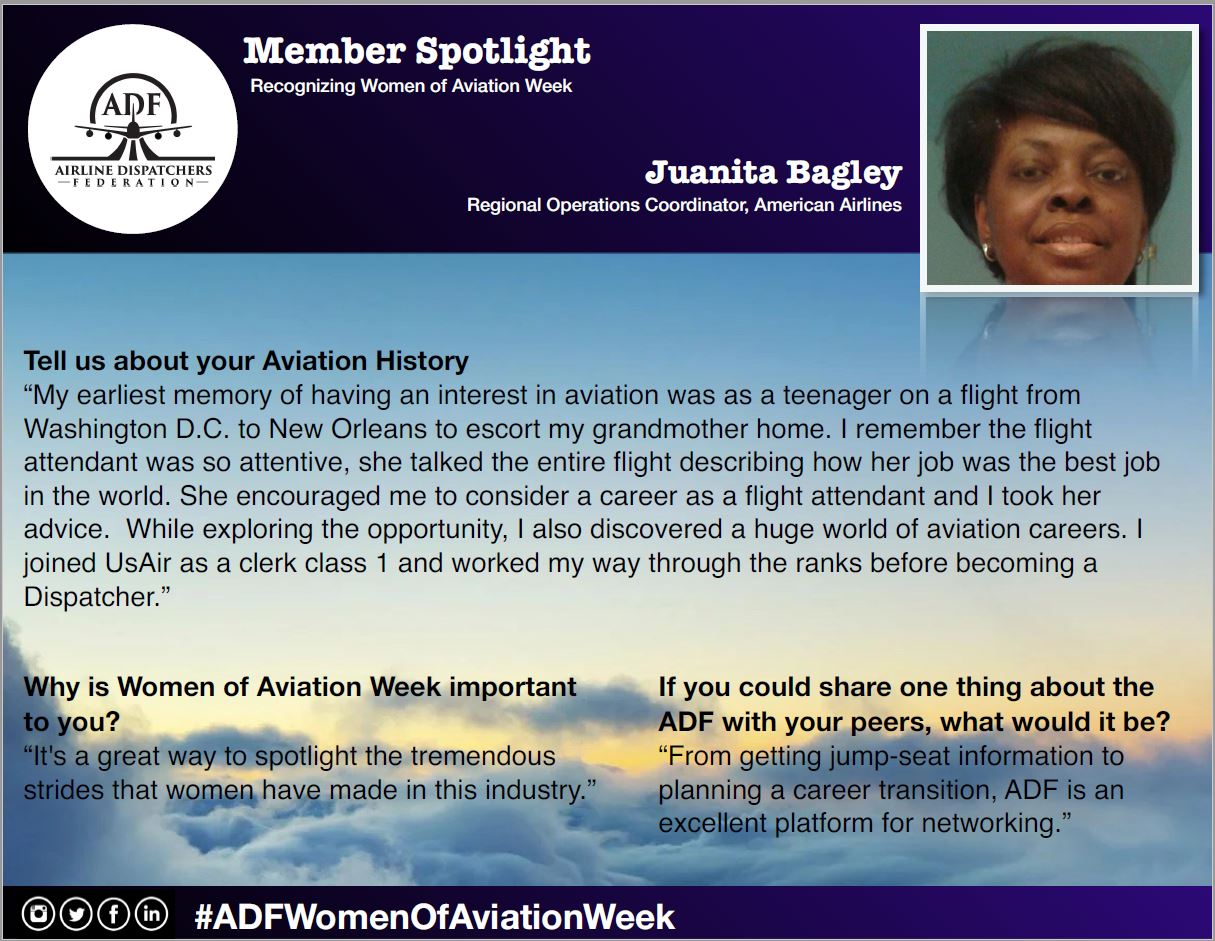 Friday March 11: Jaclyn Gillspie - Flight Dispatch Instructor - United Airlines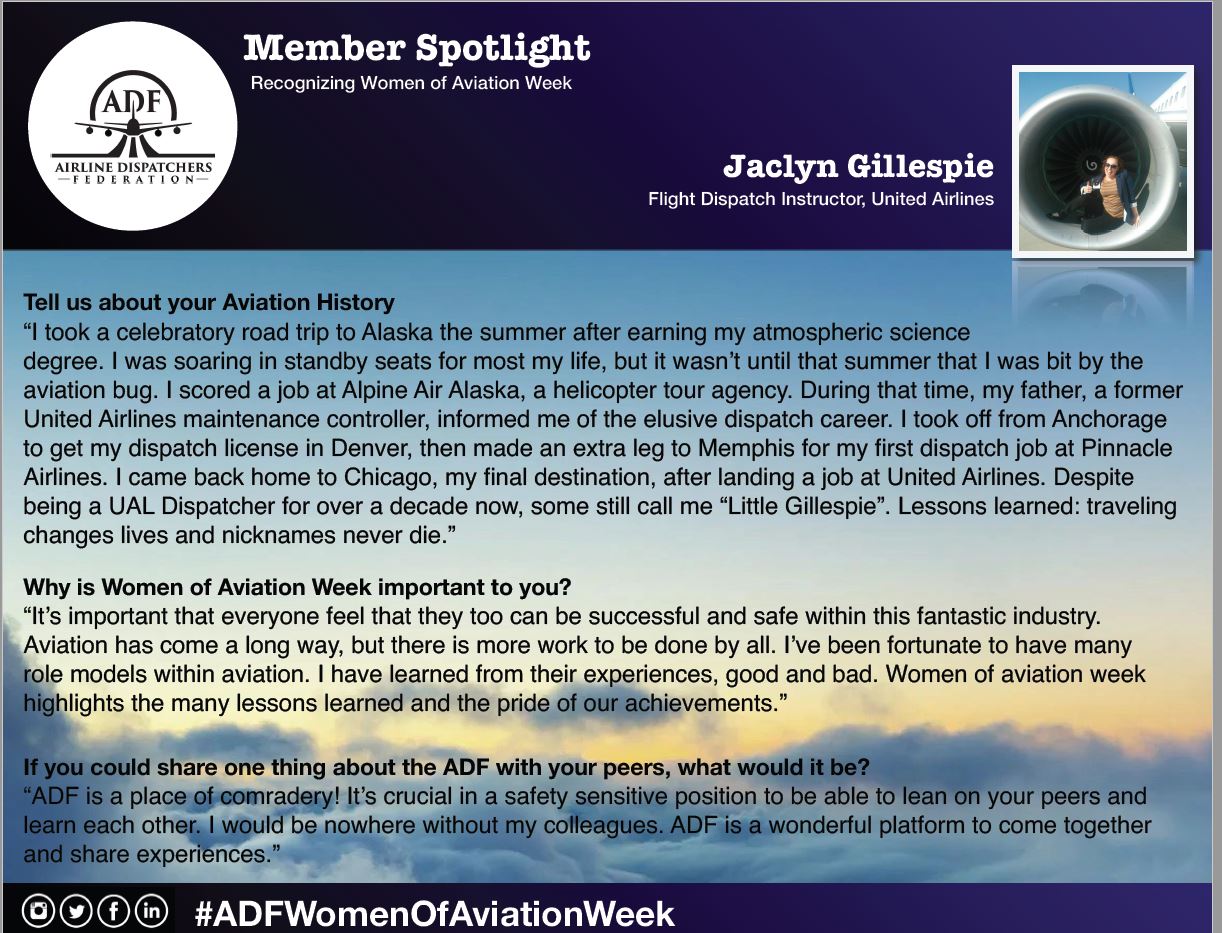 Saturday March 12 : Kim Zaruba- Flight Dispatcher - United Airlines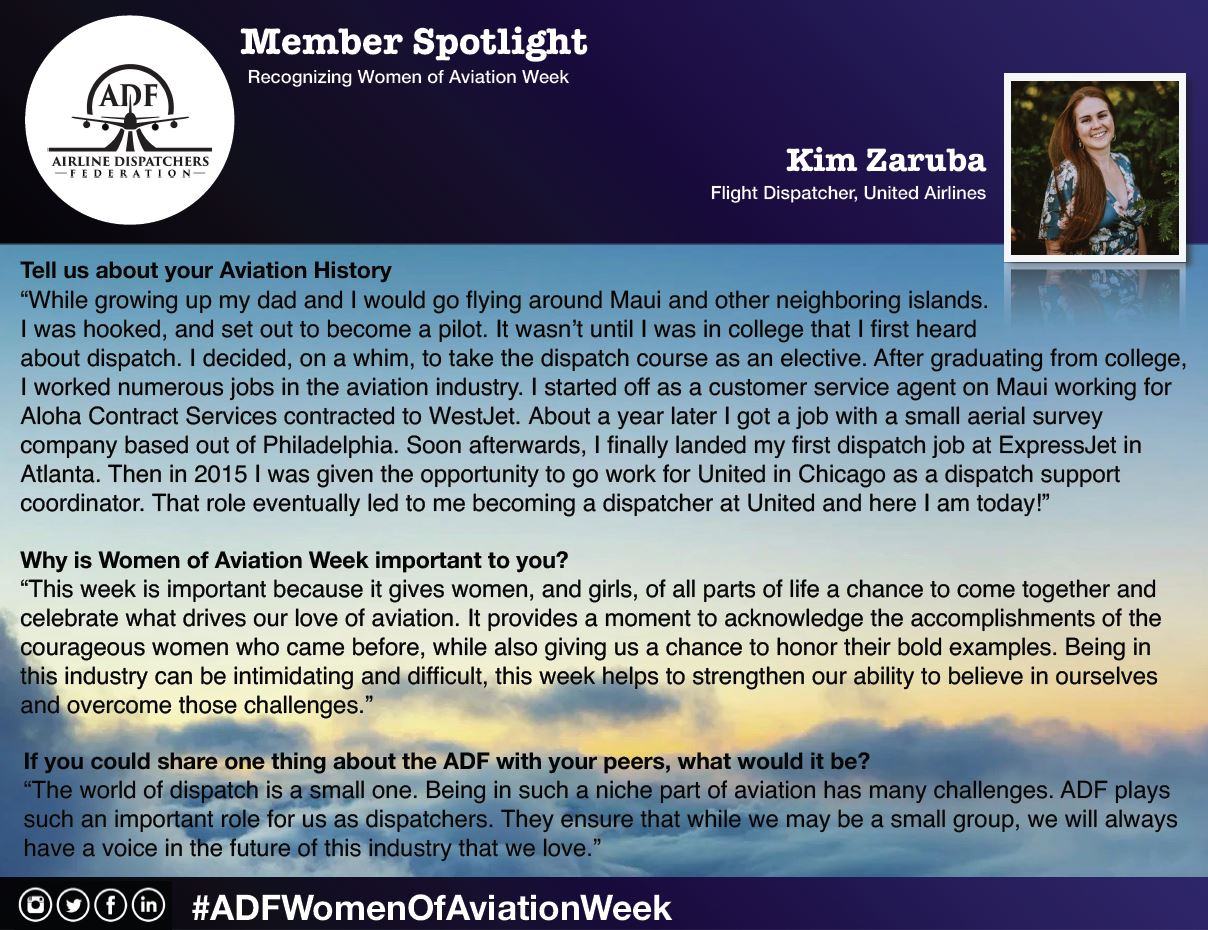 Sunday March 13; Andrea M. Georgiou, Ph. D. - Associate Professor/Flight Dispatch Coordinator, MTSU Aerospace.