Vik Krishnan


Vik Krishnan is a San Francisco-based Partner in the Airline advisory practice at McKinsey & Company, a global management consulting firm that serves a broad mix of private, public and social sector institutions. He is an expert on airline operations with 20+ years of experience serving clients on On-Time Performance, cost and operational efficiency, and technology change programs. Prior to joining McKinsey, Vik was a partner and global aviation sector leader at Oliver Wyman, another management consultancy.
---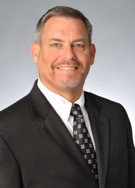 Dave Holtz
Senior Vice President – Operations and Customer Center- Delta Airlines
Dave Holtz is senior vice president – Operations & Customer Center for Delta Air Lines responsible for the Operations Customer Center (OCC) and the direction of Delta's worldwide operations. His responsibilities include numerous other critical operational disciplines, as well as the oversight of Delta customers on SkyTeam and Delta Connection partners.
The Operations and Customer Center (OCC) encompasses a vast array of disciplines, including flight control, strategic operational planning, emergency management, performance engineering, and beyond. The OCC serves as a connection point facilitating interaction from nearly every branch of Delta's operation and customer teams (Airport Customer Service, In-Flight Services, Technical Operations, Reservations, Customer Care, Social Media, and many more) to make proactive and real time decisions, resulting in record-breaking operational performance.


Dave is an industry veteran with more than 35 years of service with Delta. He is in charge for directing Delta's excellent daily performance results and customer service recovery efforts on the 3200+ daily departures. He has been instrumental in driving Delta's industry-leading performance as well as irregular operations solutions. Dave is routinely consulted by both governmental and commercial organizations on Delta's operating strategy.
In his early years at Delta, Dave gained valuable experience in Airport Customer Service in various capacities, including above-wing and below-wing leader and hub control manager. Since joining the OCC as a flight control superintendent in 1990, he has steadily advanced through numerous positions of expanded responsibilities and was named senior vice president in March 2014.
---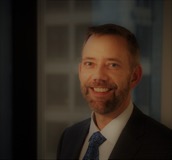 Jim DeYoung
Vice President – Network Operations- United Airlines

Based at the Willis Tower in Chicago, Jim manages a team of Flight Dispatchers, Load Planners, Aircraft Routers, Crew Schedulers, Air Traffic Coordinators, and operations leaders that provide 24/7 management to its worldwide flight operation. In addition to the NOC operations team, he's also responsible for the Operations Planning, Engineering, and NOC Safety & Regulatory Compliance departments.

While at college, Jim began his aviation career in St. Louis working at Anheuser-Busch's corporate flight department. He then spent 4 years at Trans States Airlines as a Crew Scheduler, Dispatcher, and Operations Manager.

Jim joined United in 2000 as a Flight Dispatcher, later moving into roles of ATC Coordinator, Dispatch Manager, and Managing Director - Network Operations. In his director role, he led the team through several changes including the Continental/United merger, design and move to the Willis Tower NOC, reorganization to fleet-based operations management, and the development of new irregular operations management and recovery tools. In January of 2018, Jim was promoted to his current role and serves as the carrier's representative to the IATA Operations Committee in addition to membership with the American Association of Airport Executives (AAAE).

Jim received his bachelor's degree in Aeronautics and Airway Science from Saint Louis University and resides in Chicago with his partner.

---

Matt Hafner
Vice President- NOC- Southwest Airlines

As Vice President NOC, Matt Hafner oversees the Network Operations Control (NOC), Southwest Airlines' world-class operations center that functions as the "heart" for major operational decisions and coordination and operates 24/7 to keep our airline running.
The NOC houses more than 700 Employees from Dispatch, Maintenance, Flight Operations, Inflight, Ground Operations, Meteorology, Customer Support & Services (CS&S), Corporate Communications, and Proactive Customer Service (PCS). Having all of these voices in one room provides visibility to just about everything that happens in the operation on a daily basis. Strong coordination among all of these groups helps us make the best possible decisions for our Customers. Employees in the NOC partner with work groups across the operation and business to make sure that each flight operates safely and ontime.
Matt began his Southwest Airlines career as a Dallas Ramp Agent, before moving up quickly through the Ground Operations ranks. He has held the Leadership positions of Manager of Ramp and Operations, Station Manager, Regional Director, Director Ground Operations, Senior Director Ground Operations, and Vice President Ground Operations. After the acquisition of AirTran Airways, Matt oversaw the successful integration of the AirTran operation into Southwest's operation while serving as Vice President Integrated Operations. He then joined the NOC as Vice President in 2012.
---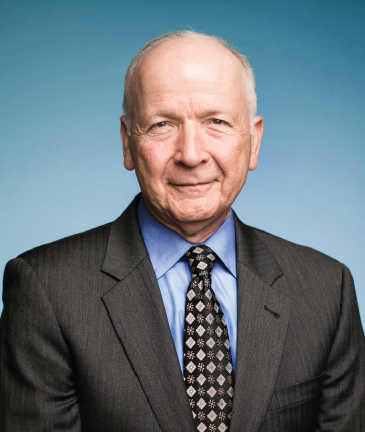 Lorne Cass

Vice President – Integrated Operations Center
Lorne Cass oversees American's operations control teams at the new Robert W. Baker Integrated Operations Center in Fort Worth. The state-of-the-art facility serves as the nerve center of American's global network and houses more than 1,600 employees who plan, oversee and dispatch the airline's more than 1 million annual mainline flights.
A U.S. Navy veteran, Cass has more than 40 years of industry experience. Cass began his airline career as a Customer Service Agent for Western Airlines and later worked for several years in dispatch, meteorology, air traffic control and emergency response functions for Northwest Airlines and Delta Air Lines. Prior to joining American in 2015, he served as the Director of Airport Surface Efficiency with the FAA's Air Traffic Organization. He has extensive experience in Airline Operations Control, Air Traffic Management, Emergency Response and Business Continuity.
In addition to his pilot ratings, Cass holds FAA certification as an Aircraft Dispatcher and Air Traffic Control Specialist
---



John DeLisi
NTSB


Mr. DeLisi has been with the National Transportation Safety Board since 1992 and was appointed the Director of the Office of Aviation Safety in 2012.

He began his career with the NTSB as an aircraft systems engineer in the Aviation Engineering Division, and was an on-scene investigator for 30 major airline accidents. As a manager and executive, he oversaw major airline accident investigations including the investigation of the Comair accident in Lexington, Kentucky, the ditching of US Airways flight 1549 on the Hudson River, and the Colgan Air accident in Buffalo, New York. Recently, he oversaw the investigation of the Asiana accident in San Francisco as well as the Safety Board's first commercial spacecraft investigation involving the Scaled Composites/Virgin Galactic SpaceShip 2 flight test accident in Mojave, California. He oversees the work of 100 aviation accident investigators who investigate 1200+ accidents each year. He is a recipient of the NTSB's Managing Director's Award and a Presidential Rank Award at the Distinguished level, the highest recognition that the President can bestow an executive in the federal government.

Mr. DeLisi is a cum laude graduate of the University of Michigan with a degree in Aerospace Engineering and has done graduate work in Engineering Management at Washington University. He holds a private pilot certificate and has multiengine, instrument, and aerobatic flight experience. Prior to joining the NTSB, Mr. DeLisi was a Flight Test Engineer with McDonnell Douglas, where he was involved in test programs on the F-15 and F/A-18 aircraft.
---

James Owens

Realizing at a young age I had a passion for aviation, I began my airline career 23 years ago. I worked for a number of years in the airport environment and later transitioned to a role within Delta's OCC. In 2007, I obtained my aircraft dispatcher's certificate and joined the Flight Control team dispatching both the domestic and international operations. Over the past few years I have had the pleasure of working in the training department facilitating Part 121 new hire, recurrent and Part 65 dispatch certification classes. I have also had the pleasure of traveling abroad to facilitate dispatcher certification classes for both Air France and KLM.
---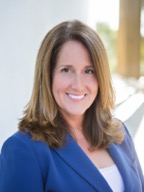 Ruth Stilwell
Executive Director- Aerospace Policy Solutions LLC

Dr. Ruth Stilwell is the Executive Director of Aerospace Policy Solutions LLC, an adjunct professor at Norwich University, and Senior Nonresident Scholar at the Space Policy Institute of George Washington University. She is one of the world's leading authorities on integrated space and aviation policy and governance.

A 25-year air traffic controller, experienced labor leader and policy expert, Dr. Stilwell is also an accomplished researcher and lecturer. Her numerous publications and presentations, which cover a wide range of space and aviation, public safety, human factor, administration, financing, and industry reform topics. In addition to her publications, she is a contributing author to McGill University's Global Space Governance: An International Study. Dr. Stilwell's specific areas of expertise include: integrating commercial space operations in civil airspace; projecting air traffic controller retirement and staffing requirements; FAA funding and financing structures; workers' rights and more.

Dr. Stilwell served from 2010-2015 as the industry expert representing air traffic controllers on the International Civil Aviation Organization (ICAO) Air Navigation Commission in Montreal. Her air traffic control experience includes 25 years of operational duty at the Miami Air Route Traffic Control Center, two years as liaison to the FAA Requirements Service, and six years as Executive Vice President of the National Air Traffic Controllers Association.

The founding chairperson of the Air Traffic Services Committee of the International Transport Workers Federation, a position she held for four years, Dr. Stilwell currently serves on the Technical Committee on Human Spaceflight Safety of the International Association for the Advancement of Space Safety, which is working to develop safety guidelines for human commercial spaceflight.

Dr. Stilwell earned her BA in Labor Studies at the National Labor College and her MPA and DPA at the University of Baltimore. A resident of Florida, she enjoys skiing, long-distance running, and spending quality time with her stepson.
---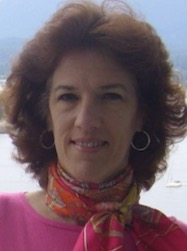 Pam Munro

Pam Munro has spent the last 18 years specializing in aviation human factors and system design. She began her career at the NASA Ames Research Center focusing on aircraft maintenance and flight operations. After 5 years at NASA she moved to Boeing Commercial Airplanes where she spent nearly a decade working on the design of the 787 flight deck, the development of crew procedures and checklists, prototyping future technologies to support collaboration within the NAS, and providing human factors expertise in accident investigations. She was subsequently recruited by the medical industry as they began incorporating human factors into the design of devices like cardiac monitors and defibrillators. Currently Pam works as a human factors consultant to government and industry. For the last 2 years she has led research on workload and decision-making in aircraft dispatch for NASA Ames. Pam holds bachelor's and master's degrees in psychology and began her PhD in Human Centered Design and Engineering. She holds FAA private pilot and aircraft dispatcher certificates.
---
Rick Curtis – Southwest Airlines
Rick has been at Southwest Airlines for 21 years and serves as a Meteorologist in the Southwest Airlines Network Operations Center. He graduated with a B.S. in Meteorology from Lyndon State College. Rick started the SWA in-house Meteorology Department in 2003 which focuses on strategic and tactical weather forecasting, and the integration of weather information into operational planning decisions. Rick is a member of IATA Technical Advisory Working Group for the IATA Turbulence Project, and the A4A Meteorology Committee.
Past experience includes Account Management and Product Development at Sonalysts Inc. of Waterford, CT, Director of Weather Services at Surface Systems Inc. (SSI) of St. Louis, MO, and various technical and marketing positions at WSI Corporation of Andover, MA. While at SSI, Rick led a team of meteorologists' focused on forecasting efforts relating to airport operations and highway ice and snow maintenance activities.
Southwest Meteorology received the 2013 company "Heroes of the Heart Award". Rick was a recipient of the 2011 AMS Award for Outstanding Contribution to the Advance of Applied Meteorology, and in 2005 won the Southwest Airlines President's Award.