April 2011 VOR Trivia Quiz
Contest submitted by: Phil Brooks
photos by: Dave Birkley
VOR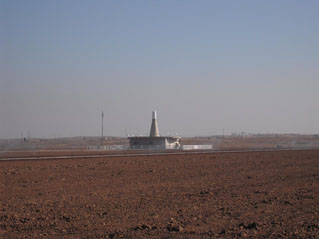 click on image to enlarge
This navaid is near a U.S. small town (and airport) of the same name.

The name reminds one of an early "Blaxploitation" film.

It's near another, larger airport, with Regional Airline service to multiple hubs. The town that airport serves is known for a genre of Country Music.

"There is a meadow nearby"
Send your answers to: webdude@dispatcher.org
This month's winners:
answer: Shafter, Ca (EHF)
Walter Wilson
Michael Farraro - Southwest
Ed Pataky - Expressjet
Bill Allen - UPS
Timothy Smith - AirTran
Daniel Moses - ZBW
Tom Scholl


Previous Quizes